The First Wire
Mar 27
The First Wire Is Moving!
From now on, our posts will be published to thefirstwire.wordpress.com! Please make sure to visit us there from now on, as this website will not be updated anymore.
Thank You!
Paris "Meet & Greet" Preview!
The First Wire's Paris "Meet & Greet" is THIS upcoming Sunday, April 1st! We are very excited to travel to France to mingle with some great celebrities for the great cause of benefiting Action Against Hunger in their fight to stop world starvation.
Accompanying us on the trip are 50 TFW readers who were lucky enough to be chosen to receive a free trip with accommodations and all-access passes to the event! We are pleased to announce that The First Wire's guests will be receiving accommodations at Le Hotel Crillon — visit their website here! This luxury hotel brings about architecture and furniture from the 1700s while boosting a reputation for being one of the best hotels in the world. We would like to thanks The Five Star Alliance for helping The First Wire secure these reservations for our readers and celebrity guests!
The agenda for the Paris "Meet & Greet" is as follows:
5:00 - 6:00pm "Hungry Hour" - guests will be served cocktails while walking around to various stations where information on different nations' famine problems are explained. Donations are taken on-site.
6:00 - 8:00pm "Dinner" - Renknowned French chef, Alain Sailhac, will be flying to Paris from New York City to prepare a delicious 6-course meal for our estimated 175 total guests.
8:00 - 10:00pm "Silent Auction" - All proceeds from this auction - which is selling off previously used artwork from the Lourve - will go towards Action Against Hunger's mission to end world hunger. Celebrities, guests, and readers alike can participate in the auction. Our goal: $300,000.
10:00pm - 11:30pm "Network Time" - TFW Readers and paying guests will have the opportunity to mingle with our celebrities in a 90 minute networking event that is serviced by cocktails and French pastries from pastry expert Claire Clarke of The French Laundry.
All Paris "Meet & Greet" events are being held at the world famous Musee de Louvre in the heart of the city! We would like to thank the museum for being so kind as to allow us to use their International Room for this event.
There you have it! A full preview of what is to come with our Paris "Meet & Greet"! If you would like a refresher as to the 50 TFW readers who won a trip to our event or a list of celebrities attending along with information on how to donate to Action Against Hunger in the name of The First Wire, please visit the following links:
      Celebrity Attendees & Charity of Choice
We will also be featuring a full recap of our time in Paris sometime next week - please stay tuned for that! Until next week, adieu!
**The First Wire, NYC Team**
"A Better You": Starting (and Sticking) to New Habits
This week's "A Better You" comes from Scott H. Young from LifeHack. Learn to Hack your Life by making better choices! This week, Scott gives us 15 tips on how to make exercise our habit… and how to stick to it!
Take it away Scott…
It's okay, you can finally admit it. It's been two months since you've seen the inside of the gym. Getting sick, family crisis, overtime at work and school papers that needed to get finished all kept you for exercising. Now, the question is: how do you start again?
Once you have an exercise habit, it becomes automatic. You just go to the gym, there is no force involved. But after a month, two months or possibly a year off, it can be hard to get started again. Here are some tips to climb back on that treadmill after you've fallen off.
Don't Break the Habit – The easiest way to keep things going is simply not to stop. Avoid long breaks in exercising or rebuilding the habit will take some effort. This may be advice a little too late for some people. But if you have an exercise habit going, don't drop it at the first sign of trouble.
Reward Showing Up – Woody Allen once said that, "Half of life is showing up." I'd argue that 90% of making a habit is just making the effort to get there. You can worry about your weight, amount of laps you run or the amount you can bench press later.
Commit for Thirty Days – Make a commitment to go every day (even just for 20 minutes) for one month. This will solidify the exercise habit. By making a commitment you also take pressure off yourself in the first weeks back of deciding whether to go.
Make it Fun – If you don't enjoy yourself at the gym, it is going to be hard to keep it a habit. There are thousands of ways you can move your body and exercise, so don't give up if you've decided lifting weights or doing crunches isn't for you. Many large fitness centers will offer a range of programs that can suit your tastes.
Schedule During Quiet Hours – Don't put exercise time in a place where it will easily be pushed aside by something more important. Right after work or first thing in the morning are often good places to put it. Lunch-hour workouts might be too easy to skip if work demands start mounting.
Get a Buddy – Grab a friend to join you. Having a social aspect to exercising can boost your commitment to the exercise habit.
X Your Calendar – One person I know has the habit of drawing a red "X" through any day on the calendar he goes to the gym. The benefit of this is it quickly shows how long it has been since you've gone to the gym. Keeping a steady amount of X's on your calendar is an easy way to motivate yourself.
Enjoyment Before Effort - After you finish any work out, ask yourself what parts you enjoyed and what parts you did not. As a rule, the enjoyable aspects of your workout will get done and the rest will be avoided. By focusing on how you can make workouts more enjoyable, you can make sure you want to keep going to the gym.
Create a Ritual - Your workout routine should become so ingrained that it becomes a ritual. This means that the time of day, place or cue automatically starts you towards grabbing your bag and heading out. If your workout times are completely random, it will be harder to benefit from the momentum of a ritual.
Stress Relief - What do you do when your stressed? Chances are it isn't running. But exercise can be a great way to relieve stress, releasing endorphin which will improve your mood. The next time you feel stressed or tired, try doing an exercise you enjoy. When stress relief is linked to exercise, it is easy to regain the habit even after a leave of absence.
Measure Fitness - Weight isn't always the best number to track. Increase in muscle can offset decreases in fat so the scale doesn't change even if your body is. But fitness improvements are a great way to stay motivated. Recording simple numbers such as the number of push-ups, sit-ups or speed you can run can help you see that the exercise is making you stronger and faster.
Habits First, Equipment Later – Fancy equipment doesn't create a habit for exercise. Despite this, some people still believe that buying a thousand dollar machine will make up for their inactivity. It won't. Start building the exercise habit first, only afterwards should you worry about having a personal gym.
Isolate Your Weakness - If falling off the exercise wagon is a common occurrence for you, find out why. Do you not enjoy exercising? Is it a lack of time? Is it feeling self-conscious at the gym? Is it a lack of fitness know-how? As soon as you can isolate your weakness, you can make steps to improve the situation.
Start Small - Trying to run fifteen miles your first workout isn't a good way to build a habit. Work below your capacity for the first few weeks to build the habit. Otherwise you might scare yourself off after a brutal workout.
Go for Yourself, Not to Impress – Going to the gym with the only goal of looking great is like starting a business with only the goal to make money. The effort can't justify the results. But if you go to the gym to push yourself, gain energy and have a good time, then you can keep going even when results are slow.

Scott
Great tips there, guys, right?! We will certainly implement them in our own lives in order to get our bodies, minds, and attitudes on the right track in life. We hope you will do the same! If you have any questions for Scott about any of his tips, please email us at info@thefirstwire.org with the subject line "ABY Scott" with your name, city, and email address. We'll have him get back to you within 72 hours!
**The First Wire, Vancouver Team**
Mar 26
Poll #28: Which Holiday Was That Again?
You know those holidays that just creep up on you? Like: Mother's Day or Martin Luther King Jr. Day? Those that are important, but just not important enough to be pre-printed into your handy-dandy calendar? Yes, we know those too! That's why our poll question this week is:
                           What is the most obscure holiday?
                            A. Arbor Day
                            B. Presidents' Day
                            C. Grandparents Day
                            D. International Men's Day
                            E. National Secretaries' Day
Submit your responses to polls@thefirstwire.org with your name and letter corresponding to your answer by 5:00pm PST this Friday in order for your vote to be included in our Monday morning results post! Let's shine some light on those not-so-noticeable holidays!
Celebrate! (Which day was that again?),
**The First Wire, NYC Team**
Poll Results: Song of the Moment!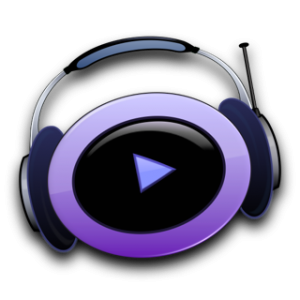 Happy Monday, everyone! It is time once again to look at some poll results from last week. The previous Monday, we asked our readers:
    What is the Song of the Moment?
        A. Call Me Maybe by Carly Rae Jepsen —> 54%
         B. Marry The Night by Lady Gaga —> 12%
         C. I Like It Like That by Hot Chelle Rae —> 18%
         D. Turn Me On by David Gueta —> 9%
         E. I Set Fire to the Rain by Adele —> 8%

Looks like Justin Bieber's female/Canadian counterpart is getting lots of attention these days thanks to the producing prowess of Scooter Braun and the wide-appeal of Bieber. And, let's not forget: the song is catchy too!
Call Us, Maybe?
**The First Wire, LA Team**
Mar 23
"Be glad of life, because it gives you the chance to love and to work and to play and to look up at the stars." — Henry Van Dyne
Week in Review: 3/19 - 3/23
Congrats! You've made it through another week where your values, beliefs, and dreams have been put to the test. Did you miss some stuff going on around you while you were busy? No worries! The First Wire has got you covered. 
Here are your top 5 news stories from March 19th to March 23rd, 2012:
1. The 2012 Republican National Convention is going to be an interesting one! 
2. Peyton Manning is going to the Broncos!
3. Read the tragic story of Trayvon Martin. Then, take action. This injustice cannot exist. 
4. McDonald's CEO is stepping down. 
5. Whitney Houston's cause of death has been released. 
It's been a busy week, hasn't it? Now that you're all caught up on what you need to do, go ahead and enjoy your weekend! We'll be back same time, same place next week! Have a good one!
**The First Wire, DC Team**
Mar 22
Meet The Correspondent: George Kroeger
George Kroeger (The First Wire - NYC Team)
        - Born: Chicago, Ill.
        - Age: 41
        - School: Yale University, Class of 1993
        - Internship Coordinator, The First Wire
        - Family: Mary (Wife), Jonah (Son), Ally (Daughter)
        - Hobbies: Spending time with family, community events, travelling.
        - Future Ambitions: Want to hire the next best thing for The First Wire by searching all across the country for the best and the brightest students. They will be the faces of my future - I know it. 
        - How He Got Involved with TFW: I met founder Mirza Germovic in a trip to Los Angeles. Both of us were actually double-booked for the same hotel room at the Four Seasons. As a result, we both waited in the lobby for 2 hours while they were checking people out of the hotel as fast as they could to get us both rooms with our individual preferences. In those two hours, a great connection was made. I was "hooked, line and sinker" for the idea of The First Wire after that conversation.
        - How to Contact Me: Send me an email at George@thefirstwire.org and I will absolutely respond no matter how busy I am! I like to live and breath the message of The First Wire even beyond just my office - Everyone has a story to tell so why shouldn't I listen all the time? Go ahead: shoot me an email!
Thanks for introducing yourself, George! You are one inspiring guy and we are very lucky to have you on board with us here in the New York offices! Keep your amazing personality, energy, and enthusiasm up - we love it!

**The First Wire, NYC Team**
[video]
Mar 21
The College Conservative Takes On… Conservative Pop Culture!
It's true. I don't care how much you hate Barack Obama, or how stunning Rick Santorum's last campaign ad was, or how totally. freaking. awesome. Sarah Palin's CPAC speech was. These things don't automatically resonate outside of the echo chamber–especially with the 18-30 demographic. They don't get it. It's not that the message is flawed; it just needs the proper packaging.
Enter pop culture.
I love pop culture. I soak myself in it every day, because staying in touch with pop culture is one of many ways to take the pulse of a nation. Overstimulated, oversexed, and overly-corrupt though it may be, proper application of pop culture to conservatism can mean the difference between your message going viral, and falling flat on its face.
Enter Madison Rising.
I recently had the opportunity to sit down with Dave Bray, lead singer of the breakout conservative rock band Madison Rising. I went into the interview planning on lobbing a few political softballs amidst a sea of "tell me about the band" chit chat, but that all went out the window when I discovered that these guys are the real deal.
Madison Rising was born in a recording studio in Hoboken, New Jersey, on the aptly-named Madison Street. Named for our fourth President, Madison Rising seeks to bring back what James Madison himself stood for — those beliefs he held as a founder and master craftsman of the Constitution. What started with an idea now stands as our next best chance to harness the power of pop culture in favor of conservatism.
Dave describes Madison Rising as a "patriotic rock band," the idea of which I both loved and questioned until I heard him talk about what that means for conservatism. Dave's background is what he describes as "not diehard conservative," but he explained that for the past 5 years, he's been tuned in to the movement as the only way of life that makes sense to him. One thing he is adamant about, though, is how important it is to use pop culture as a tool to help spread the conservative message.
At CPAC this year, Dave Bray and his bandmates were very nearly asked to leave the conference facilities due to their appearances. They looked like rockstars, and apparently, looking like a rockstar is the opposite of "conservative." Hearing this story caused me to repeatedly /headdesk, because I can identify with him completely on this one. (I was once given a stern lecture on the offensiveness of the second piercing in my left ear. How wanton of me.) The conservative movement is so completely devoid of anything departing from pencil skirts and power ties that its security force very nearly bounced a group of culture warriors out of their own conference.
What Dave really wanted to talk about during the interview (and I was more than happy to let him do it) was the conservative movement's desperate need for an injection of pop culture. He told me, "[pop culture] is going to end up being the stock that conservatism needs to invest in the most." He went on to describe how redundancy plagues the conservative movement; even conference panelists are redundant and contribute to the echo chamber mentality. "We go [to conferences] to be aware and active and engaged, but we get the same story seven times a day in the same way."
Enter music as a medium.
Above all, Madison Rising is the embodiment of artistic expression of common sense, which exists in direct opposition to the garbage contained in the "message" of mainstream pop culture. Their message is just as conservative as anything that's ever come out of Sarah Palin's mouth; it's their sound that sets them apart. And their sound rocks.
I have to admit, I was skeptical about the whole "conservative rock band" thing when I first heard of Madison Rising. I had flashbacks of youth conferences I went to as a kid, where they'd trot out "Christian rock bands" that made everyone in the room who wasn't an overzealous music minister feel extremely awkward. When I saw Madison Rising at CPAC, however, my whole perception changed. I saw men in leather, rocking out with a terrific sound, and having fun doing it. There was no pretense, there was no "trying too hard;" there was simply a man with a familiar message in extremely cool packaging.
Dave describes each song on Madison Rising's debut album as a kind of "business card"; when writing the album, the band wanted to give a nod to each segment of the conservative dynamic. They gave Reaganites a song, soldiers, vets, and wounded warriors a song, and gun owners a song; they even took the time to bash the liberal media. For Dave, a Navy vet with a wife, kids, and an affinity for guns, all of those things culminate in a genuine message that represents core values in his own life. For their second album, Dave hopes to let his artistic side reign supreme. He's planning an album that is even more artistic, more enjoyable, and–in his own words–more cool than the first. He wants fans and newcomers to like the music first; the message will come with time.
It's time for the movement as a whole to wake up and stand behind men like Dave Bray, and the other members of Madison Rising. What these guys are doing–and what others like them have been trying to do for years–is updating the presentation of conservatism in a way that will catch the attention of people not normally attracted to what has been, for the most part, a very vanilla-sounding way of life. For Dave, Madison Rising isn't just another gig–it's a call to service. It's his way of exposing the corruption inherent in the Obama administration and the progressive culture at large.
Enter… you.
Still a skeptic? That's okay. All I ask is that you keep an open mind. Check out the band's website, and hear the message in their own words. Music not your style? That's okay too, but don't discount the message simply because you're not turned on by the d*** dirty rock music.
Give it a chance, and if you agree with their message, give Madison Rising your support. What you're hearing is not just a song; it's a call to arms that must not be ignored.
Amy Miller :: Michigan State University College of Law :: East Lansing, Michigan :: @Amyvrwc
You can also read this article on The College Conservative's website!
Until Next Week,
**The First Wire, DC Team**
Mark Harmon Is On His Way!
In celebration of NCIS's recent pick-up by CBS for a 10th Season, The First Wire is releasing our interview with non other than the lead himself: Mark Harmon! This interview was filed by Richard Aldridge (TFW, Los Angeles) back in November 2011.
Mr. Harmon gives us insight into causes important to him, as well as some great insight into the current 9th season of NCIS. This interview is "can't-miss"!
Interview release date: March 29th, 2012. 
Get excited!
**The First Wire, Los Angeles Team**
Mar 20
Paris "Meet & Greet" Charity of Choice & Celebrity Attendees!
Our Paris "Meet & Greet" is about 10 days away and The First Wire is proud to announce our "Charity of Choice", which will receive 100% of the revenue garnished from the silent auction portion of our evening's events. Past charities - e.g. The National AIDS Foundation & The HollyRod Foundation - received $250,000+ from the proceeds of our "Meet & Greet". We hope the same can be true for this month's charity of choice: 
                                           Action Against Hunger
      Mission Statement: Action Against Hunger/AFC International is committed to doing anything to end world hunger. 
      If you would like to donate: DONATE HERE
      For other ways to get involved, including hosting an event, fundraising, etc. - please visit "Action Against Hunger"s Take Action page HERE. 
      Even if you were not selected to join The First Wire in our Paris "Meet & Greet" you can help by just clicking one of the above links - one donation, event, or volunteer can mean the difference between life and death for the world's hungriest.
On top of announcing our "Charity of Choice", The First Wire is proud to present the names of the 7 celebrity "Meet & Greet" attendees:
Susan Sarandon - actress who believes that no one should go to bed hungry.
Jeff Bridges - actor committed to giving everyone a square meal and a shot at a quality life. 
William Baldwin - a Baldwin brother not afraid to give to those who do not receive enough to live properly.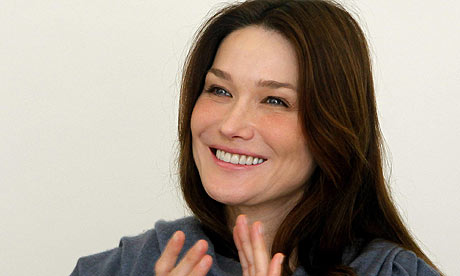 Carla Bruni - This French First Lady is continuing her work with the homeless and hungry in France by donating her time and resources to help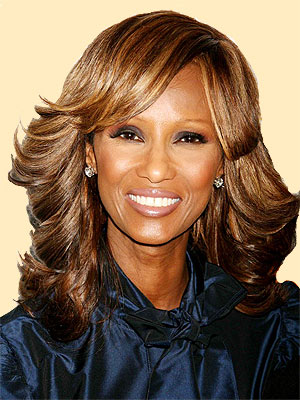 Iman - Model who has devoted herself to bring the face of the hungry to the front page. 
Bono - Musician who displays just as much passion in his commitment to the hungry as he does in his music. 
Steve Buscemi - Actor who is more concerned with the names of the hungry than his own. 
This should be an event not to forget! If you have any questions about our celebrity attendees, charity of choice, etc. please email meetandgreet@thefirstwire.org and we'll respond within 72 hours! We are too excited to see how we can all benefit Action Against Hunger as a community!
**The First Wire, NYC Team**
"A Better You": Exercising While Travelling
We know, we know: There is nothing like the thought of having to exercise on vacation that can bring the mood of any fun time down. BUT, it can be really easy to do simple exercises while on vacation that will allow you to indulge without going exercise-less for the time that you are away.
Anthony Milotic has some great advice for you from Positive World Travel!
Be An Earlier Riser
I find that I need to keep my cardio up or I just don't feel the same. I try and rise early when I can depending on transit days and either do some form of exercise before the rest of the town is awake. I will do one of three things: go for a 30 minute run, 45 minute walk, or do 45 minutes of self-guided yoga.
I especially feel a difference in my day if I start my morning with some form of movement. Getting the blood pumping around the body makes me feel more active from the get go.
Running
A lot of people hate running, Elise being one of those people (which is strange considering she used to be a cross country champion!).  I am passionate about running and it is amazing how clear my thinking becomes when I am running for 15 minutes or longer. This is when I do most of my planning for the future and goal setting. In the 30 minutes in the morning I can do more creative thinking, than all day staying at home doing nothing.
Often the first 15 minutes of running is the most difficult and once your body becomes adjusted to the speed and rhythm you will be more comfortable with running. So much so, your body might be begging you for more!
I usually just run for 15 minutes and turn around. The one thing I hate about this is I prefer to run circuit style rather than back and forth. There is a mental challenge knowing how far you have to get home. I like not knowing and then arriving back to my starting point without realising how far I have run. If you are running whilst overseas, please be aware of passing through certain neighbourhoods. Safety should be your biggest concern and knowing where you are going will keep you out of trouble.
Walking
I usually walk on the day I am feeling bit lazy, it still gets your body moving. It won't burn as many calories or work your cardiovascular system as much, but it will get you out and about. The one thing I enjoy about getting up early and walking the streets of the town is that I get to observe the locals getting ready for the day. All the shop vendors sweeping the streets and people getting ready for work, children screaming around the streets and going to school. I will always be amazed at how early kids go to school in other countries! Just this morning I heard kids singing songs in school at 6.30am! So the main thing is that you are remaining active and also enjoy the best part of the day. To be fair, I don't get up every morning and do this, but I like to do it at least twice a week, and run 3 times a week.
Yoga
I think yoga is one of the best things that India has passed onto the west. I never feel better than when I complete a session of yoga. I originally started practicing Birkram yoga many years ago and have now formulated a number of different poses that change on a daily basis depending on how my body is feeling. I try and do some form of yoga at least 1-2 per week. There is nothing better than stretching out your entire body and getting a killer card workout at the same time. That is one thing that a lot of people don't realise is that depending on what style of yoga you are practicing, it can be an extremely good cardio workout. Not only that the pay off on mental concentration is rewarding. You will think clearer and be more relaxed fort the duration of the day. I practice a mixture of Bikram, Hatha, Power yoga depending on my mood and what my body tells me.
Resistance Bands
All of the above exercises concentrate on either stretching and/or working your cardiovascular system. But what can you do if you want to tone up or do some strength training while travelling is some resistance training. I have purchased two different resistance bands which allows me to work on key core muscles. The bands are light and can fit in my bag and don't take up too much room which is a plus.
Now I am not going to lie to you-I only sometimes train with my resistance bands. I do find them to be a chore sometimes  and I would much prefer to do cardio. When I can be bothered I do do a number of different exercises that I feel that I get the most benefit from. I try and work the major upper muscle groups only and I know many gym junkies would say that I should also be working out my lower body for balance, but I feel that that gets a good work out from running.
Besides, you are travelling and if you care that much about your body you should settle down somewhere and join a gym! I simply exercise to feel good and keep my body in good shape but I am by no means fanatical about it. I have scoured the internet for excerises and I have come up with a routine that fits my needs.
Core Exercises
These exercises will strengthen your core and protect your organs and spine from injury. There are literally thousands of excerises that trainers have come up with but I would do the basic exercises when wanting to do a different work out.
Push ups
This would have to be my favourite excerise to do when stationary, it works so many muscles at once and I like that it also can work you cardiovascular system at the same time if you have minimal rest period between sets. I recently complete the 100 push up challenge, and it was no easy feat!
Sit ups & Plank holds
There are a variety of sit ups and crunches that will work your mid section. I like to use a combination of crunches additionally with a bicycle kick at the same time. I absolutely hate plank holds and if you are not aware of what they are, it is when you get into a push up position and you hold yourself for 30 seconds or longer. This will work your core stomach muscles.
Rock Climber
A varied plank hold with an addition of lifting your leg to you hands and then back down to first position and the same with the other leg. I would much prefer to do this exercise than a simple plank hold. I like the movement of this exercise.
Please don't think that I am some kind of super being that does all this exercising whilst travelling, because I am not! I do a variety of the above exercises whilst travelling and not all of them every week. I  like variety of being active and do what I feel like on certain days. It is also good to involve actives in your lifestyle which will keep you active. Elise and I love to go trekking or any kind of adventure sports like canyoning, surfing or kite boarding. Anything that is fun and keeps you active is a good thing.
Thanks for the great advice, Anthony! Now, our readers can take it on their next vacation. And, who knows: maybe you'll come back from vacation with a 6-pack? Ok, doubtful; but, you can at least return knowing you did what was best to make "A Better You".

**The First Wire, Vancouver Team**
Mar 19
Poll #27: Song Of The Moment!
You know that song that you can't get out of your head. That song that you don't know every word to, but can belt every single one out when it comes on the radio (7 or 8 times a day). Well, we want to know what that song is!
Our Poll of the Week:
      What is the "Song of the Moment"?
         A. Call Me Maybe by Carly Rae Jepsen
         B. Marry The Night by Lady Gaga
         C. I Like It Like That by Hot Chelle Rae
         D. Turn Me On by David Guetaa
         E. I Set Fire to the Rain by Adele

Send in your responses to polls@thefirstwire.org by 5:00pm PST this Friday in order to be included in our results next Monday morning! 
We cannot wait to see what you have to say - hopefully we'll start singing it in our offices when we know which one is the one "of the moment".
**The First Wire, NYC Team**